We love watching movies and when I met my husband it was quite interesting to hear our differing opinions on which Christmas movies we thought were classics and had to be watched every year. Thomas and I grew up very similarly, but our Christmas movies are very different, but we still enjoy the movies! Just to make sure you don't miss out on all the holiday cheer, here are 10 Christmas movies you should watch or re-watch in my opinion.

10. Home Alone
Thomas and I are both in our thirties, so we both remember when Home Alone came out and the hype around the new Christmas classic. Kevin McAlister became a house hold name and everyone wanted to stay home alone. Pizza Hut, Pepsi, wetting the bed, Buzz….such a great movie, not to mention a great cast of actors. Still a true classic in our book, but have not had our kids watch it yet.
9. White Christmas
I will confess I had not watched this one until last year, my mother in law was talking about how it was her favorite holiday movie over the holidays and I had no point of reference at all. Did I love it or hate it, I had no idea. My first thought was wow this is a long movie, but I made it through. The music, dancing and costumes are great and I love time period pieces a lot, so it is worth watching it! I think it is going to be a while before this becomes on the normal rotation of annual movies to watch.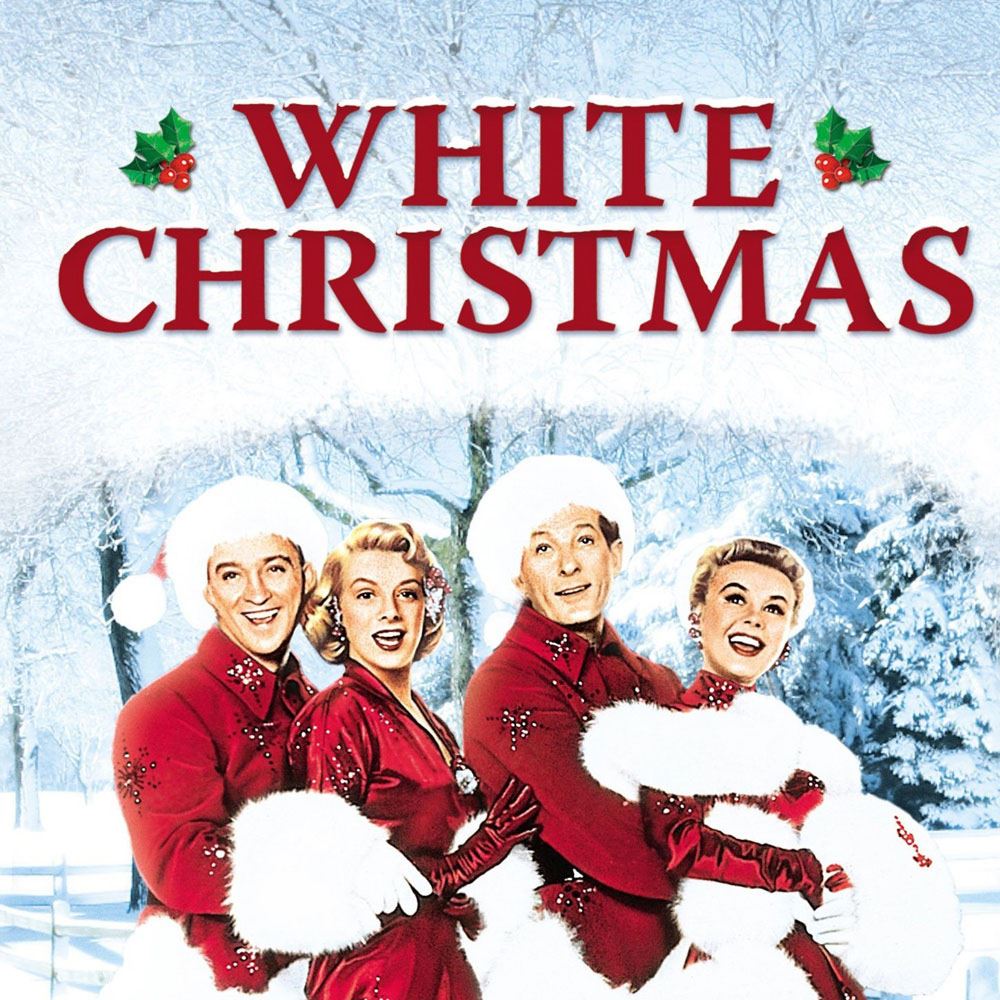 8. Rudolph the Red-Nosed Reindeer
Such a classic and great for all ages, this will always be on our list to watch growing up due to the sentimental value it has. Pretty sure we had a copy of this on VHS, so we would watch it over and over, only delayed by the time it would take to rewind. I think the funniest part is that the snow man makes a cameo in Elf, which is like a time warp for my holiday movies to collide.

7. A Christmas Story
This is my husbands #1, without a doubt and I would guess a huge part of the population. I will admit, I did not grow up with Ralphie and his Red Rider BB Gun as a holiday tradition, but after marrying my husband, it has quickly become a part of Christmas. I had NO idea that this movie ran nonstop for 24 hours on Christmas Eve and Christmas, but I have learned quickly this is a must part of my husband's tradition and has become part of ours. Another time period piece that has humor, family and of course the cherished leg lamp! It is not Christmas in our house unless we have seen this a few too many times!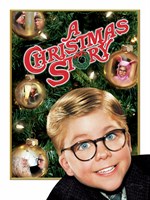 6. How the Grinch Stole Christmas
We grew up watching a cartoon version of this movie, but we have recently switched to the movie with Jim Carey as the Grinch. We were referring to this one as the modern Grinch movie, but this will now need to be a classic with a new version coming out this year. I do love the costumes, music and Christmas spirit of the Who's. A true reminder of what Christmas spirit is and a wonderful movie for the whole family.

5. It's A Wonderful Life

I have said I love a period piece, but this one even though in the top 10, is not one we sit down and watch straight through every year. This is a true classic and the meaning is never lost, but this movie is a bit depressing and sad. I know that George will realize what he has and return to this family in the end, but not an over all uplifting movie and especially not one for young kids. I know in a few years, we will sit down and watch this as a family and hopefully have discussion around why this film has remained a favorite classic. Could not leave it out of the top 10 list, but the past couples years, we have not watched this from start to finish.

4. A Charlie Brown Christmas
Another classic we had on VHS at our house. We watched this on REPEAT, but surprisingly we have not watched with our kids, so this is going to happen soon. We are huge Disney fans, so that consumes a lot of our kids time when they watch TV, but this is a great reminder of what a sweet movie this is and brings back such warm holiday memories.

3. Miracle on 34th Street
Many versions of this movie over the years, but this is the version I grew up on. Very sweet and honest story, if you have not watched this version, you should. The dreams of children and what Santa can bring to them, is a reminder of the magic of Christmas.

2. Elf
This ties for #1 in my book, we watch this movie year round and quote it just as much! Huge Will Ferrell fans, really we love them all, but this one is GREAT, especially for the whole family!! If you have not seen it, you MUST watch it, the humor, honesty and pure Christmas spirit is so much fun! You will not be disappointed at all!
Christmas Vacation

This ties as #1 in my book as well! Thomas and I are very conflicted on our top Holiday movies, but this is the one I grew up on. My mom will be mortified that this is what I identify with as a holiday classic, but it is funny, honest, witty and a bit off color. This in very few words, sums up my family and our holidays. I do think I could write a book on the similarities of my family traditions compared to the Griswold's and it would be a laugh! At the center of why this movie makes my #1 is the true spirit of it all, being with family, making memories and laughing along the way. This movie captures what families try to create, a perfect, picturesque time where everyone gets along and is magical, but it never happens the way we plan it to. Don't get me wrong, our holidays growing up were always filled with amazing food, wonderful gifts, loving family and more….but it was never perfect and it was never stress free. I look forward to holiday's and time spent with family, but it is never what you think it is going to be, which is fun but also can be stressful. We are traveling this year as we do most holiday's with our 2 kids and 2 dogs, we are not driving in a wood trimmed station wagon, but it will be a chaotic mess of events, melt downs, tantrums and the kids may even get upset! I joke, but in all of the stress, lack of sleep, I would not want it any other way. We will be surrounded by family who love us and who have supported us, it will be magical, just not perfect. Let go of your expectations and enjoy what happens, it is Christmas!

My prayer for you this holiday season, where ever you are and who ever you are with, to embrace those who love you and remember those that are not with us. Life is too short to quibble over who's potato salad is better at the holidays. Amy's Potato Salad is the best!
-Amy